Rowayda E. Shekif
08/23/2023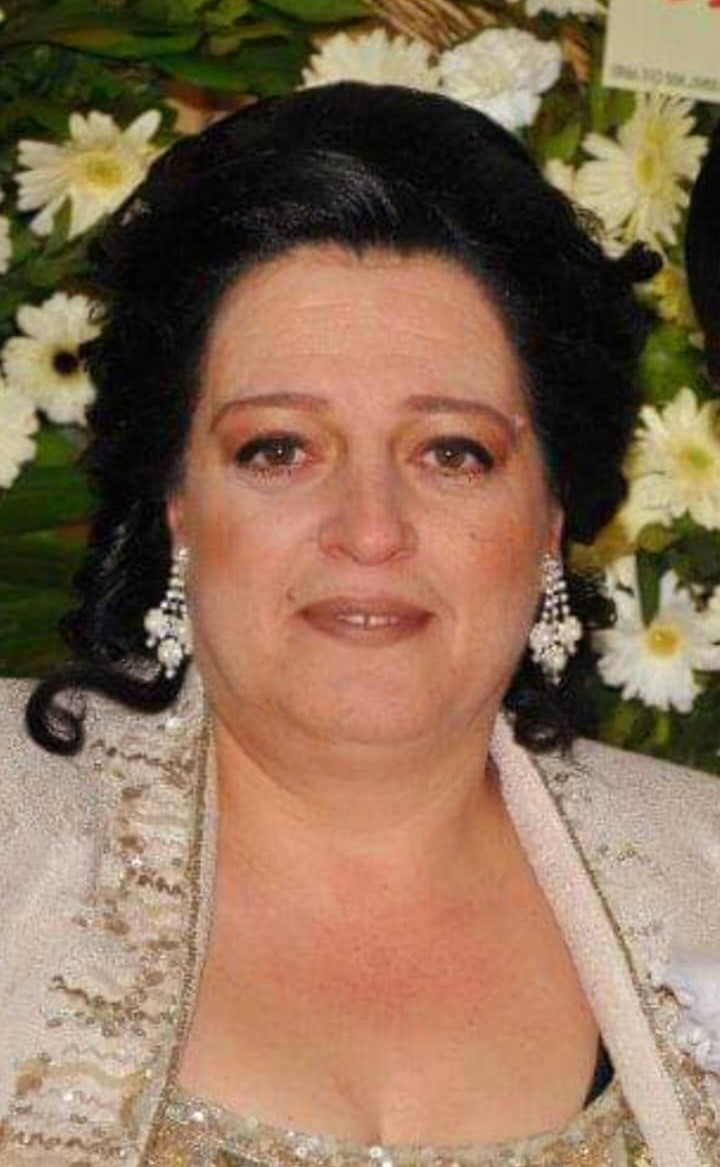 Rowayda E. Shekif, 59, of Whitehall passed away August 23rd at St. Luke's Hospital, Fountain Hill. She was the wife of George Nastah. Born in Mishtayeh, Syria, she was a daughter of the late Elias Shekif and Jamila Saliby. She co-owned a garment factory in Allentown for many years with her husband George.
She is survived by her husband; son Ali Nastah; daughters Christine, Lora and Michline Nastah; sister Isaf; brothers George, Monzer, Nabil and Marwan; ten grandchildren and extended family. She was predeceased by her sister Najah Hajal.
Services: Viewing Saturday, August 26th starting at 10:00 a.m. at St. George Orthodox Church, 1011 Catasauqua Ave., Allentown. Burial following at Laurel Cemetery, Whitehall. Arrangements by Nicos C. Elias Funeral Home, Allentown.