Rita C. Fenstermaker
08/23/2023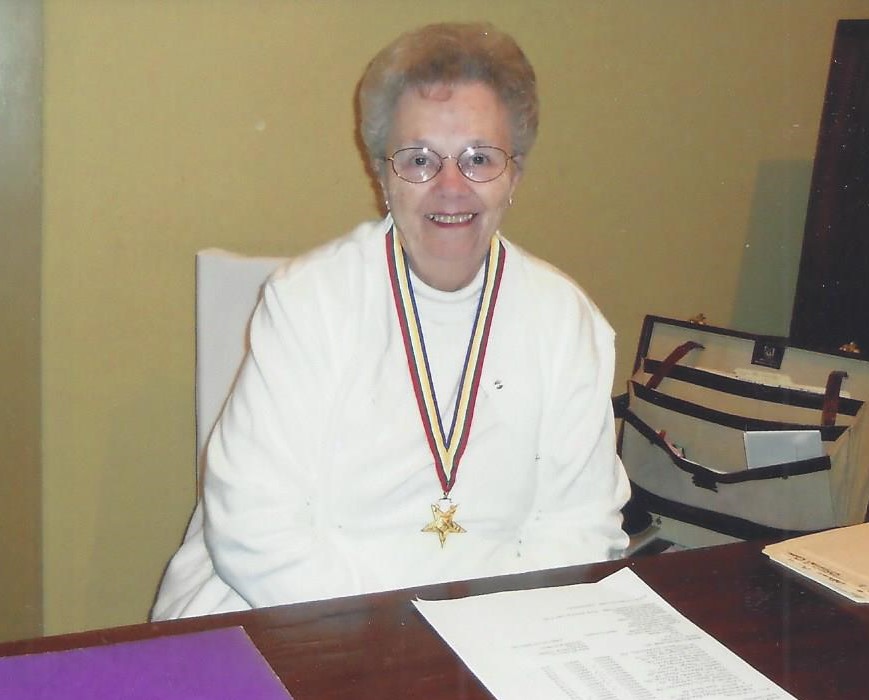 Rita C. Fenstermaker of South Whitehall Twp. Passed away on August 23rd at the age of 92. Rita was the daughter of the late Harold and Beatrice Binkley. She was the wife of the late Dale H. Fenstermaker who died in 1973, and mother of Darrel who died in 1965.
She was employed at PPL. Rita was active in Mary Livingston Chapter #167, Order of the Eastern Star, serving as a Worthy Matron from 1991-1992, then as secretary for 19 years.
Many hours were spent knitting and crocheting afgans which were presented to the families of service men and women who gave the ultimate sacrifice for our country. She also made many knitted baby caps and gave them to the hospital for newborns.
Survivors are son Dean and wife Karen; daughter Diane and husband Jim Worman, daughters Debra Rosenberger and Donna Schall. There are 11 grandchildren, nine great grandchildren and sisters Linda Herman & Janice Hohe. She was predeceased by her husband Dale; son Darrel; grandson Matthew Koch, son in law Gary Rosenberger; sister Greta Dull and brothers Brooke, Ronald and Dennis Binkley.
Services: viewing will be Wednesday, August 30th starting at 9:00 a.m. at Nicos C. Elias Funeral Home, 1227 W. Hamilton St., Allentown with funeral service at 10:00 a.m. Interment following at Cedar Hill Memorial Park, Allentown.
Contributions can be made to U.C.C. Greenawalds, 2325 Albright Ave., Allentown, PA 18104.