Mariam E. Hamwi
11/17/2023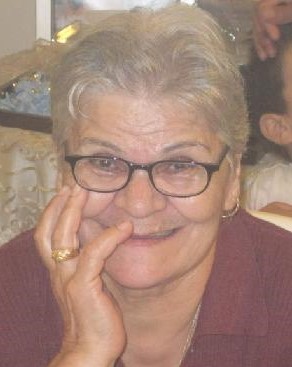 Mariam Elias Hamwi, age 83, of Allentown died November 17th at her home. Born in Syria, she was a daughter of the late Elias and Sacoub Hamwi. She is survived by her sons George Semaan and wife Jeanette Issa, Michael Semaan, Bechara Semaan and wife Sarab Hamwi; Elie Semaan; daughter Hilaneh Nehmeh and husband Jodat Nehmeh; grandchildren Elie and Katrina Nehmeh and Georgette Semaan; sibling Koucab and extended family.
She was predeceased by her husband Jamil Semaan, a daughter Georgette; her siblings Abraham, Jamil, Naseema, Jamelee and Houda as well as her parents.
Services: viewing Wednesday, November 22nd starting at 9:30 a.m. at St. George Orthodox Church, 1011 Catasauqua Ave., Allentown. Funeral begins at 10:30 in the church with burial following at Laurel Cemetery, Fullerton. Arrangements by Nicos C. Elias Funeral Home, Allentown.